Veneers in Central Coast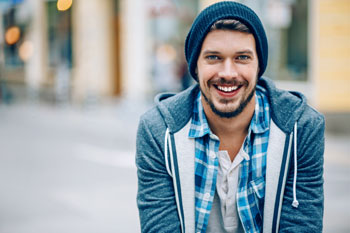 Cosmetic veneers are an excellent way to enhance your smile's shape, alignment and colour. Perhaps you have minor crowding, staining or chipped enamel that detracts from your appearance. Bonding dental veneers across the teeth in your "smile zone" provides a life-changing smile makeover in just a couple of visits.
What Are Veneers?
A veneer is a thin laminate that sits over the front of your tooth, changing its shape and hue. Most people require between 6-10 veneers if they are completing a full smile makeover. Rather than addressing one or two specific concerns, veneers take several teeth into account to transform your smile into something beautiful overall.
Ceramic Veneers-Porcelain veneers allow us to incorporate all of the key principles of a smile design: proportion, contour, placement, etc. We use special software to plan your smile design before treatment starts, allowing you to preview our prospective restorations ahead of time.From there, we'll prep your teeth for the veneers, send impressions to our lab, then have you return a couple of weeks later for the permanent versions to be bonded in place. The entire process requires 2-3 appointments.Ceramic veneers provide us with the highest level of control over long-term aesthetics and durability.
Chairside Veneers-These composite resin veneers are handcrafted directly onto your tooth to immediately mask aesthetic flaws. While composite doesn't offer the longevity of ceramic veneers, they're efficient for quickly hiding cosmetic concerns on select teeth. Only one visit is required.
Since porcelain veneers are a lifelong investment, we want you to be thrilled with the treatment outcome. As part of your planning process, we provide you with ways to preview your proposed veneers and make adjustments or changes to them, when applicable. This fine-tuning is then relayed to our lab until you're completely content with the way each restoration will look.
Are Dental Veneers Right for You?
Contact Seabreeze Dental today to learn more about cosmetic veneers or request a smile design.
CONTACT US »

Veneers Central Coast, Wamberal, Bateau Bay NSW | (02) 4384 4900