Orthodontics in Central Coast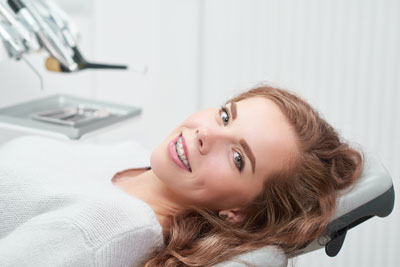 Taking a Collaborative Approach
Dr Sushant Rohilla is a general dentist with training in orthodontics. He works in collaboration with orthodontists in the area, so that we can provide the best possible care to the patients.
"We work harmoniously with these orthodontists and refer to them regularly. They, in turn, refer to us their patients who need general dentistry services, such as cleanings and fillings," he said. If Dr Sushant sees you require complex orthodontic treatment, he will refer you to an orthodontist.
The Importance of Checkups
During a patient's checkup and clean, we keep a close eye on the development of malocclusion—or teeth that are crooked or have a poor bite. Tooth alignment can be affected as a child grows. The dentist can also see how the jaws grow and how the teeth develop.
We advise parents if their child may need braces down the track. Or, we may recommend an interceptive treatment or advice to stop the malocclusion from developing. If your child sucks their thumb, for example, we can provide an appliance called Bluegrass, which prevents thumb-sucking.
These things can be caught at a very initial stage of the regular checkups and cleans. We will discuss our findings with parents and let them know if there's a particular issue, tooth or growth pattern to keep an eye on. For that child, instead of coming in for six monthly checkups, we may recommend three monthly checkups.
Teeth Aligning Solutions
A straight and beautiful smile exudes confidence. If you or your child have teeth that are crooked or gapped, we offer many high-quality orthodontic solutions.
Braces
We offer traditional metal braces and ceramic ones, which are less conspicuous. Both do an excellent job of straightening teeth.
Invisalign Aligners
If you're looking to straighten your smile discreetly, Invisalign treatment gets excellent results. We also plan to introduce another brand, Sure Smile, which is also a world leader in orthodontics.
Orthodontics at Every Stage
Ideally, seven years is the orthodontic checkup age, which is recommended because the permanent teeth have replaced the front baby teeth, and the back molars have started erupting.
At this age, we can look inside your child's mouth and check if there are any chances of malocclusion developing or jaws growing in unfavorable directions. And at that time, we can plan any early orthodontic treatment, which can be divided into two or three phases.
During these ages, we have to correct what has gone wrong. This is the treatment age, as interception isn't possible
We see adults of all ages seeking a pleasing smile with the help of braces or aligners.
Book an Appointment
Contact us today to schedule an appointment!
CONTACT US »

Orthodontics Central Coast, Wamberal, Bateau Bay NSW | (02) 4384 4900