Crowns and Bridges in Central Coast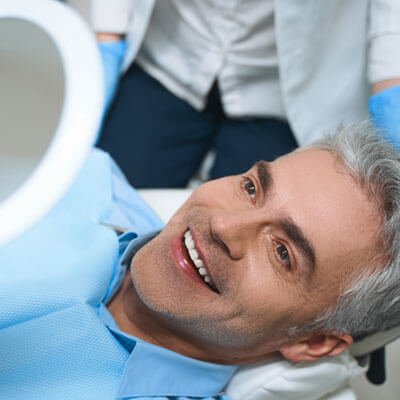 Each of our crowns and bridges is custom designed for optimal performance. Whether you have broken or missing teeth, your treatment outcome can be one that you'll be able to smile about.
Our restorations are crafted from durable porcelain and ceramics, providing added protection as well as aesthetic appeal. The goal is to create a restoration that blends in with neighbouring teeth so that your smile looks as natural as possible.
Dental Crowns ('Caps')
Crowns are protective covers made for teeth that can't hold up to the everyday load of biting and chewing. Perhaps your tooth is compromised because of extensive decay, fractures or past root canal therapy. Placing a crown over the remaining structure safeguards your tooth so that you're able to go about with normal activities. It essentially acts as a protective helmet or shell to prevent any more breakage or physical damage from occurring.
Fixed Bridges
Bridges are a traditional dental treatment for replacing a missing tooth. They're ideal in situations where the adjacent teeth on either side of the missing one both need crowns. Since bridges require prepping and reshaping those teeth, they double as a protective crown in addition to replacing the tooth between them. However, if your supporting teeth are completely intact or they are not stable enough to endure a heavy load, a dental implant may be the better solution.
Although restorations don't decay the same way teeth might, you still need to brush and floss around your crown and bridgework daily. Pay particular attention to the edges of your restoration as well as under bridges near the gums. We'll show you how!
If you're planning to get dental implants to replace missing teeth, we'll incorporate a porcelain crown or bridge to top off your new restoration. With an experienced team by your side, you'll have the resources you need to make an educated decision about your smile's future.
Reserve an Appointment Today
Discover the confidence of a stronger, complete smile. For custom crown and bridgework, contact us today.
CONTACT US »

Crowns and Bridges Central Coast, Wamberal, Bateau Bay NSW | (02) 4384 4900