Children's Dental Care in Central Coast
Many of the dental problems we experience during adulthood first begin as a child. Through early intervention and preventative care, we can help your child enjoy a healthier smile for life. Some of the beneficial children's services we offer include the following: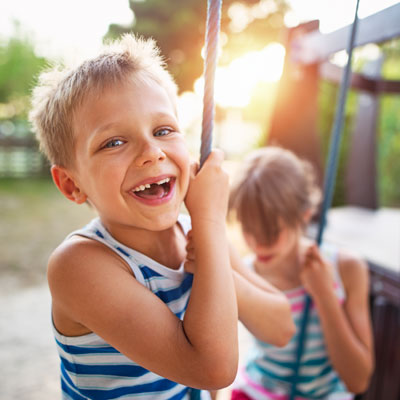 Orthodontic Evaluations: These are provided to monitor your child's orofacial and jaw growth.
Protective Fissure Sealants: Block out cavity-causing bacteria and make brushing more effective.
Early Braces Treatment: Promote healthy tooth alignment and TMJ function.
Routine Exams and X-rays: Intercept cavities during their earliest stages.
Professional Fluoride Treatments: Remineralise enamel after each scale and clean to make it more resistant to decay.
Hygiene and Education: A gentle clean and guidance related to daily oral hygiene habits are given.
Dental Restorations: These consist of minimally-invasive fillings, crowns and extractions to address active oral disease or infection.
When to Schedule Their First Checkup
Most dental experts recommend bringing your child to the dentist from the moment their first teeth come in, or at least six months after. While these early visits are quite simple, they help to familiarise your child with the dental environment to reduce the risk of anxiety later on. We use these opportunities to educate parents about children's dental care to help reduce their child's risk for preventable dental problems as they grow.
As soon as your child is ready to sit comfortably in the chair (usually by 2-3 years of age) we can book a routine checkup every six months. We'll work at your child's pace to provide age-appropriate cleans, oral hygiene education and nutritional guidance.
Child Dental Benefits Scheme Accepted
Our practice accepts CBDS benefits for all children's dentistry services. Children who qualify for coverage are typically able to apply $1,052 in benefits to their oral health needs every two years.
To be eligible for the CDBS, your child must:
Be aged 2 to 17 years for at least 1 day of the calendar year.
Be eligible for Medicare on the day of service.
Get, or be part of a family getting, certain Australian Government payments.
You can check if your child is eligible by logging onto your MyGov account, calling Medicare on 132 011 or ask us in practice.

Children's Dentist Central Coast, Wamberal, Bateau Bay NSW | (02) 4384 4900