Cosmetic Dentistry in Central Coast
Feeling confident about your smile's appearance affects everything from your self-esteem to your social life. Regardless of what your smile has been through in the past, we offer a wide variety of cosmetic treatments to help it look its best.
A Smile Option for Everyone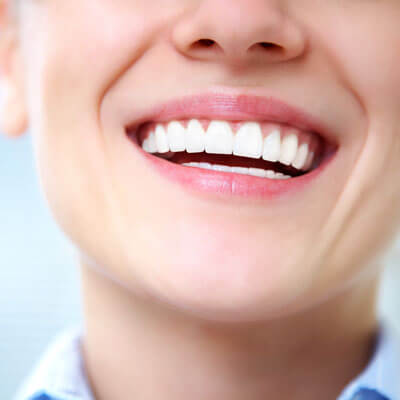 Every smile makeover is unique. We provide a variety of aesthetic techniques to allow you to incorporate one or a combination based on your goals and budget. There's truly something for everyone.
Teeth Whitening
Professional teeth whitening provides the highest level of stain removal and enamel enhancement. Depending on your goals and timeline, choose from our take-home whitening system or opt for an in-house treatment with results the same day. Whitening is an excellent start to your smile makeover or perfect as a stand-alone service.
Dental Veneers
Our choice of cosmetic dental veneers can make your cosmetic dreams a reality. Each veneer is specially designed for the unique tooth it's bonded to, allowing us to transform your entire smile in just a couple of visits. Choose between traditional porcelain veneers and same-day composite versions.
Crowns and Bridges
Porcelain restorations are both durable and highly attractive because of how well they reconstruct your smile. Each of our crowns and bridges is crafted to reflect the colour and shape of your natural smile, for results that are both appealing as well as able to withstand everyday use. Our crowns and bridges can also be paired with dental implants for replacing missing teeth.
Dental Implants
Today's dental implant options are excellent for almost anyone with missing teeth. Whether you need to replace one tooth or are looking to secure a full removable denture, our experienced implant provider can help you discover what's possible. Getting dental implants is gentler and easier than most people expect.
Invisalign®
Comfortably straighten your teeth with clear, removable aligners. Invisalign is tailored to your unique smile to minimise the time in the dental office and everyday impact on your lifestyle. These translucent aligners are ideal for adults of all ages. Wear your aligners as directed, changing them out every two weeks. Full results are visible as quickly as 6-8 months in some cases.
Our dentists are nonjudgmental and committed to putting your mind at ease. As we explain things in an easy-to-understand manner, it helps our patients feel more empowered about their care. Using gentle treatment techniques, we're able to provide a calm experience in a relaxed setting.
If you're someone who typically doesn't seek out dental care because you're worried about what your dentist will think, you've come to the right place. This is a judgment-free zone, with a team devoted to helping you find enhanced health.
In addition to our unique environment and compassionate team, we also provide in-house nitrous oxide sedation. Perhaps you've had a traumatic experience in the past or are delaying dental care because of severe anxiety.
We can help to change that. Inhalation sedation helps keep you comfortable, be it a small filling or complete smile restoration with dental implants. Our goal is to transform both your outlook on dentistry as well as your health!
Something for Everyone
Discover what the future of your smile's health has to hold. Contact our practice today to reserve your first appointment.
CONTACT US »

Cosmetic Dentist Central Coast, Wamberal, Bateau Bay NSW | (02) 4384 4900