Cosmetic Dentistry in Central Coast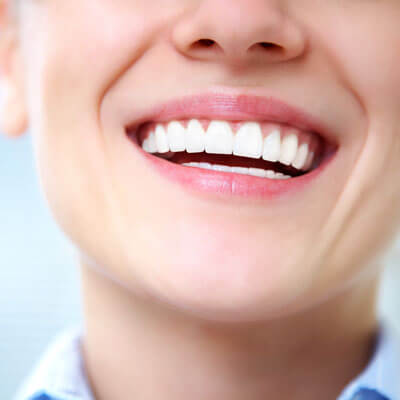 A beautiful, confident smile is one of the best accessories anyone can possess. At Seabreeze Dental, we offer high-quality cosmetic dentistry solutions to help you love your smile! Our dentists understand the esthetic needs of each patient, customise the architectural plan, use digital simulation techniques to show the result before executing, and finally, skillfully execute the plan using high-quality materials and technology.
Benefits You Can See
Cosmetic, restorative treatments like ceramic veneers, crowns, onlays, composite veneers and fillings help not only restore healthy, beautiful smiles and better chewing efficiency but also bring immense personal confidence.
Services to Help You Smile Brighter
We offer the following services to refresh your smile:
Professional teeth whitening provides the highest level of stain removal and enamel enhancement.
Each veneer is specially designed for the unique tooth it's bonded to, allowing us to transform your entire smile in just a few visits. Choose between traditional porcelain veneers and same-day composite versions.
Each of our crowns and bridges is crafted to reflect the colour and shape of your natural smile for results that are both appealing and able to withstand everyday use.
Whether you need to replace one tooth or are looking to secure a full removable denture, our experienced implant provider can help you discover what's possible.
Comfortably straighten your teeth with clear, removable aligners. Invisalign treatment is tailored to your unique smile to minimise the time in the dental office and the everyday impact on your lifestyle.
No-Anxiety Dentistry
If you're nervous about getting cosmetic services at Seabreeze Dental, meet with your dentist first so you both can understand each other. Dentist Dr Sushant has 20 years of experience and understands dental-related anxiety and believes in the power of positive dental experiences to overcome past traumas.
Understanding the cause of dental anxiety is essential. It can stem from various reasons, such as past traumatic experiences, claustrophobia, or different fears (e.g. metal in the mouth, judgment, decision-making, or needles, among others).
Our nonjudgmental dentists are dedicated to easing your mind by explaining things clearly. We create a calm and relaxed environment using gentle treatment techniques.
Frequently Asked Questions
Who is a good candidate for cosmetic procedures?
Someone who is unhappy with how their teeth look, or someone with broken, discoloured, chipped or compromised old, filled teeth is an ideal candidate.
Are cosmetic treatments painful?
Today's dentistry is very predictable, and pain management is very effective. We use the 3 steps numbing technique, which ensures absolute numbing during the procedure. After the procedure, proper/precise instructions, along with effective painkillers help ensure event-free healing. We also offer "happy gas" for suitable patients.
I'm on the fence about getting work done. Can I see my result before care begins?
Yes! We utilise high-end imaging with the Cone Beam CT scan and scanners such as Primescan and iTero. We also have techniques and simulation software that can show the near-final result before starting the work. We will just need a few records, scans and pictures…and you can see what your new smile will look like!
How much do cosmetic treatments cost?
Cosmetic treatment ranges from (but is not limited to) tooth-coloured composite fillings and composite veneers, to ceramic onlay/inlays, and ceramic veneers to ceramic crowns. The cost ranges from $220 – $1720, so it's important to consult with your dentist to find the best product for you, which solves the esthetic and functional demands equally.
Will my treatment be covered by insurance?
Yes, depending on the level of your insurance cover. We can help you find the insurance rebate at our end or provide you the specific items to check with your health fund.

Cosmetic Dentistry Central Coast, Wamberal, Bateau Bay NSW | (02) 4384 4900