Dental Fillings in Central Coast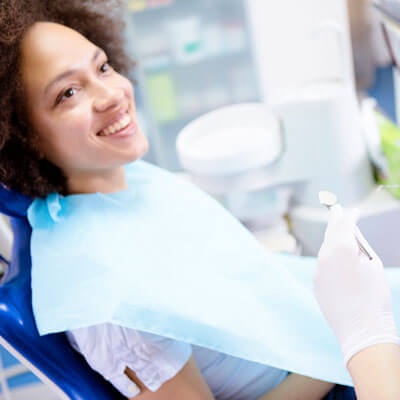 Fillings repair tooth damage caused by cavities. Our office uses a high-quality composite resin material to repair tooth defects. These restorations are matched to the colour of your teeth for improved aesthetics as well as durability. We are an entirely amalgam-free practice.
In instances where cavities are extremely large, we may recommend a ceramic filling (made at the lab) to correct bigger defects in your tooth.
What Causes Cavities?
Decay is typically the result of one of the following three reasons:
Plaque buildup that produces acid, which dissolves tooth enamel
Sugar and dietary habits, whether it's something you eat or drink
An increased susceptibility of decay, because of oral hygiene habits, aging dental work or weak teeth
During your regular checkup, we'll examine your teeth and take X-rays to assess for areas of decay that are not yet visible. Be sure to let us know if you're experiencing cavity symptoms like sweet sensitivity, pain when biting, or things like floss and food getting caught between your teeth.
Ceramic Fillings
We use digital scanning technology to make ceramic a filling to restore your tooth. Also known as a ceramic onlay and inlay, this type of filling is made using the same strong material that we use to make a crown.
Dental filling appointments usually take about an hour to complete, depending on the size of your cavity. After we numb the tooth, all of the decayed areas are removed and the underlying enamel is prepped and cleaned. We use a shade guide to measure the colour of your tooth to best match the resin to your smile.
From there, the composite is shaped into your tooth and cured with a light to harden it into place. While local anaesthetic medication is typically more than adequate, we also provide gentle sedation options to help put your mind at ease.
Most dental fillings last about 5-10 years or more. Your home care routine and hygiene habits play a large role in the longevity of your restorative treatments.
Schedule Your Treatment Today
Tooth decay doesn't heal on its own. Treating cavities while they're small can help you avoid a painful emergency later. Contact us today to reserve your next appointment.
CONTACT US »

Dental Fillings Central Coast, Wamberal, Bateau Bay NSW | (02) 4384 4900